America's Cup: Cronkite Reports
Walter Cronkite is on the scene of the 1987 America's Cup. Race by race, he chronicles Dennis Conner's challenge of recapturing the cup from Australia, a watershed event for American yacht racing.
These films were graciously donated to the National Sailing Hall of Fame several years ago by James R. Donaldson III, who produced and holds the copyright to the programs.
---
PART I — About 56 minutes.
---
PART II — About 48 minutes.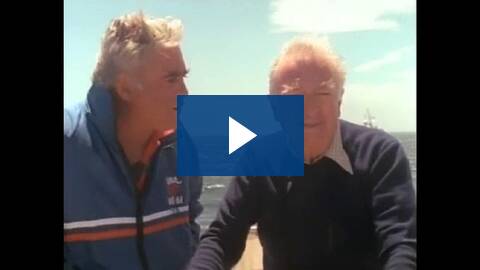 Preserving America's Sailing Legacy
Engaging Sailing's Next Generation
Stay Connected to the National Sailing Hall of Fame